We've Sold Thousands of Homes!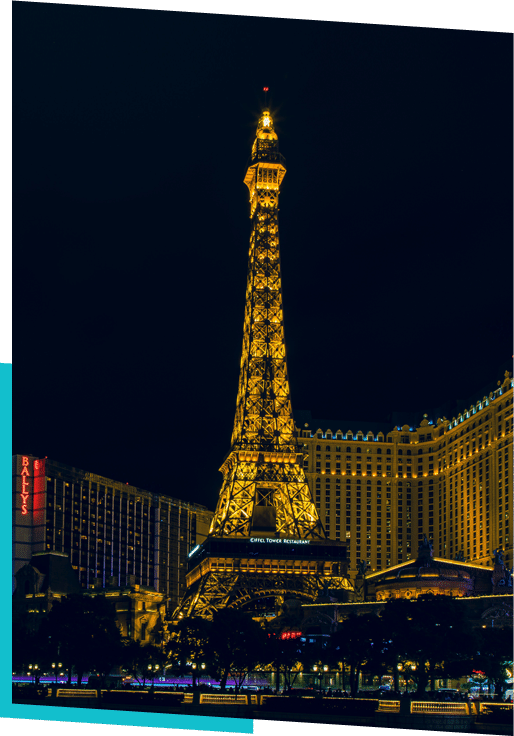 #1
How Does A One Percent Listing Work?
The First Question We Typically Hear From Clients Is, "What's The Catch Behind Your One Percent Listing Service? Other Agents Want To Charge Me 6-7% To List My Home!"
There are several reasons why we're able to list your home for 1%.
#2
The Reasons:
The internet has changed the game when it comes to marketing listings. Buyers go online to find their homes. We're able to market your home on the internet at a fraction of the cost of traditional marketing techniques. With our social media & internet strategy, we're able to get your home maximum exposure online.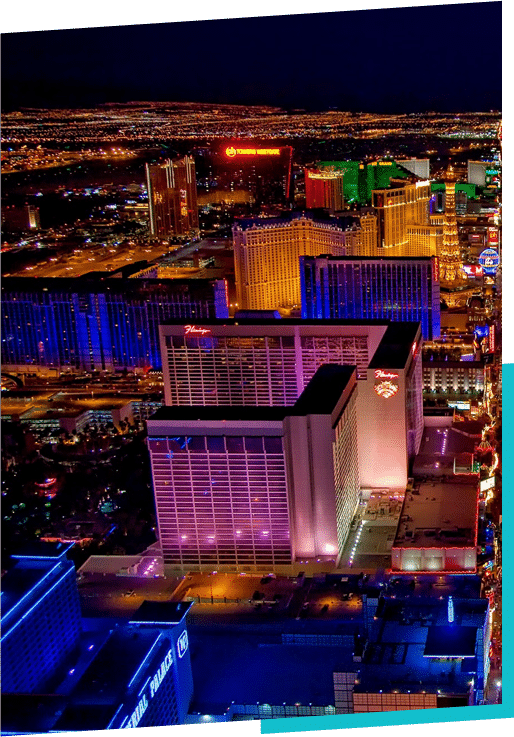 Why Pay More
Commission For Less Service?
Higher commission does NOT mean better service! We provide a comprehensive marketing plan and the best service for every single homeowner in our one percent listing program.

Professional Photo Shoot

Feature Your Home on Zillow, Trulia & 1,100+ Other Home Search Portals.

Sell Your Home on the MLS (Multiple Listing Service)

Promote Your Home on Social Media

Full Service Representation by a Realtor
Install High Security Volume-Tracker Lockbox
The Anthony Knight Group
Having purchased his first home at the young age of 19, then going on to buy several multi-family properties by age 21 and "flipping" dozens of homes over the past several years, Las Vegas Realtor Anthony Knight was born for real estate.
Realizing a passion for the industry as well as a passion for helping others to fulfill their own real estate dreams and needs, Anthony earned his real estate license in the state of Idaho and engaged in real estate there for several years before relocating to beautiful Las Vegas, NV. Anthony quickly became the top producing agent at Century 21, Re/Max, Keller Williams Realty, and now Knight Real Estate Group, where he is the Owner/Branch Manager.
As a top ranked Realtor in the state of Nevada, Anthony is here to assist you with your buying and selling needs and is considered by many as an expert in the industry. Having built a solid reputation for integrity and dedication amongst his peers, Anthony Knight will leverage these relationships to bring you the results you deserve.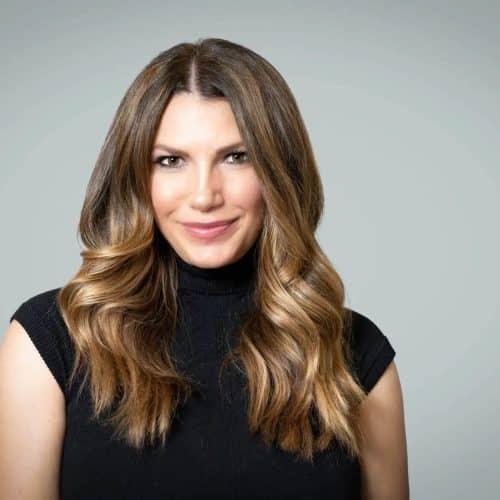 Originally a native of Hawaii, Sasha Terry relocated to the mainland via California, then settled in Las Vegas in 2007. She got her start in the real estate industry in 2005 and has experience in real estate appraisal and loan modifications as well as the resort and vacation industry. Dedication, hard work, and integrity are what she delivers along with a determination to find her clients the exact home they are looking for. Whether it's for your primary residence, second home, or investment, your best interest is Sasha's priority.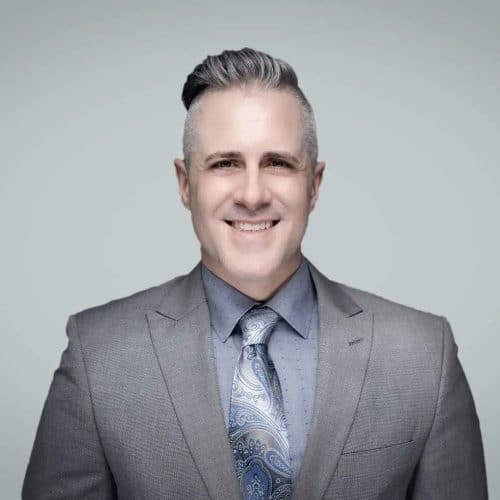 Joseph Tinnel has been a resident of the Las Vegas Valley for over 30 years. Whether you're a first-time home buyer who needs a helping hand or a seasoned investor who understands all the steps, he's here to help with his expertise. From new development to the resale marketplace, Joe is always here to help. If you're unfamiliar with the Las Vegas area and are looking to find out more information on what this great city has to offer, send Joe an email or give him a call. He'll take the time make sure all your questions are answered.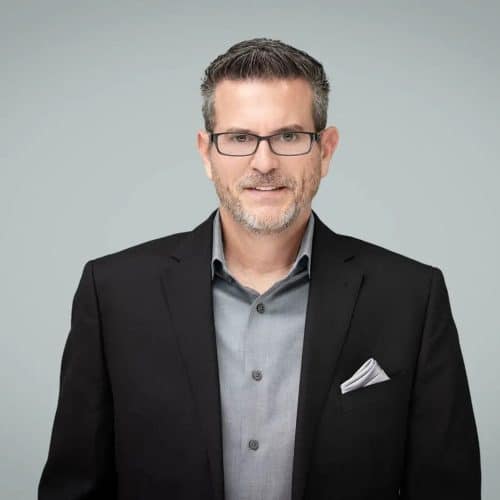 James Dirig began his career as an Aviation Ordnance man and Quality Assurance Officer for the United States Marine Corps. After his military service, James became a law enforcement officer, joining the department's Honor Guard, Gang Unit and SWAT Team. James took an interest in Real Estate and began to buy and run several investment properties, including single family residences and raw land. James had a deep desire to pursue his passion for Real Estate and decided to devote 100% of his attention to a career in the real estate industry.
After years of serving in the United States Air Force and two tours overseas, Cody decided to settle down and go back to college. Finishing with a BS in Business Marketing and a Master's of Business Administration (MBA) in Business Administration/Project Management; Every bit of that education goes into his work on a daily basis.
Being business minded, Cody opened his own furniture retail business, working consistently with other agents, designers, and high-end clients alike, while continuously furthering his education in Real Estate. Cody is a Realtor that prides himself on networking for friendship through professionalism. He is very goal-oriented and ambitious, and it shows at every encounter. If you want one of the best agents in the valley standing by your side, Cody is the advocate for you.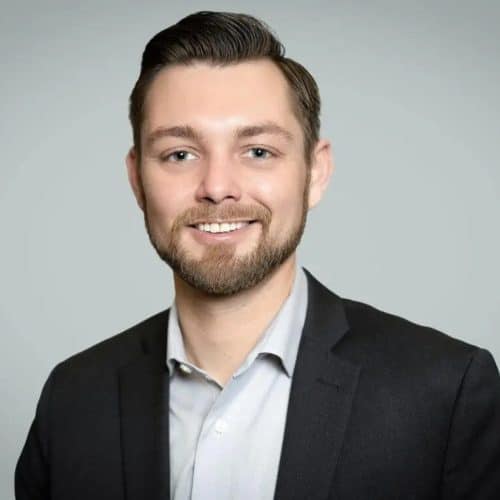 Ryan Mote was born and raised in Las Vegas, giving him unique insight into virtually every neighborhood in the Vegas Valley.
Whether you plan on staying 1 year or the rest of your life, where you call home is a huge part of who you are. You can take comfort in hiring a committed realtor who gets to know you on a personal level and takes the time to understand your needs. Whether you are looking to buy, sell, or invest, no one will be more dedicated to ensuring you get the best experience.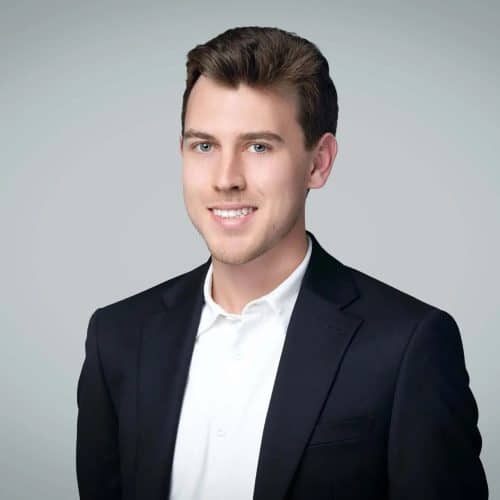 Born and raised in this beautiful city, Miles is an expert when it comes to Las Vegas neighborhoods.
Ready to assist you with buying, selling, or renting, a clients' happiness is his main priority.
He will be there every step of the way to make sure you understand the process and have no questions unanswered.
Your investment will take precedence to ensure you are not overwhelmed rather you are satisfied with the entire transaction from beginning to end.
Give him a call to begin your smooth and professional journey in real estate.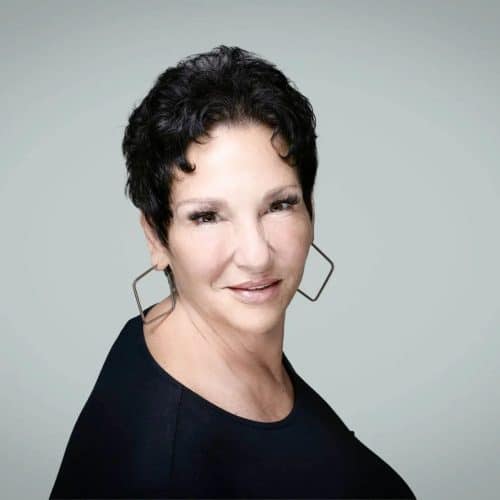 A resident of Las Vegas for over 40 years, Toni has seen the Real Estate market rise and crash. During the last 10 years agents have had to rethink the whole Real Estate game. This has more than ever become a service industry. With more and more people beginning their Real Estate journey online, experience is imperative. It is essential to be well versed in all areas of Real Estate.
There are so many aspects of this Global industry consumers need more than a REALTOR, they need a friend.
Educating consumers throughout their Real Estate journey is the best service an agent can provide. With so much information available to the public, Toni encounters some very well versed individuals. It is my job to bring value to the table and assist in filling in the blanks. Toni has partnered with agents nationally to assist in successful outcomes in all aspects of Real Estate.
Sellers need a contemporary agent that is completely involved in the market. This helps to ensure the highest offer with the best terms is achieved for the seller. Utilizing experience, knowledge and innovative marketing strategies are all part of proving value as an Agent. These transactions can be very emotional decisions for a homeowner and a specialist has to know their limitations. While we all work for a paycheck the best interest of the client has got to be first and foremost.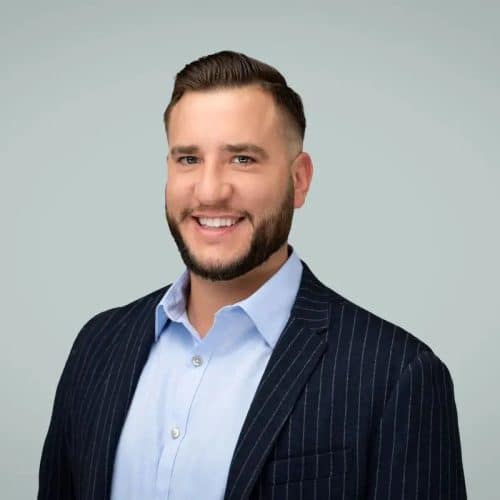 Dennis Jeantet relocated from New York to Las Vegas in 1994 and has witnessed the city become one of the most desirable places to live in the United States. He has over 22 years of customer service experience and knows what it takes to go the extra mile for his clients. Dennis has always had a passion for sports and proudly supports the Vegas Golden Knights and all LV sports teams. Dennis has honed his teamwork and leadership skills as a former coach of high school hockey as well as coach of the inaugural season of the Las Vegas Aviators Little League Baseball team. His teamwork mindset helps in his Real Estate career by working together with all parties involved in the real estate transaction and coordinates a smooth and easy closing process. Dennis works patiently and diligently to deliver a five-star experience for his clients every time! Reach out today and he would be happy to help with any real estate needs.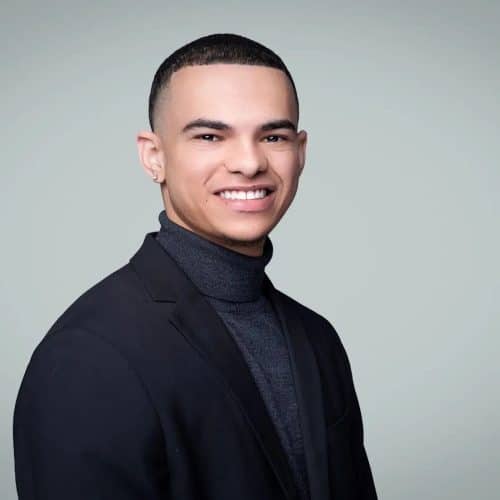 Aaron Zollett brings years of property management experience, award winning customer service skills, and a commitment to hard work, excellence, and following through. He prides himself on providing top notch service to build relationships with his clients while also maintaining those relationships by effective communication for years to come.
Deja has lived in Las Vegas for 10 years working in the dynamic Las Vegas service industry. Her high level of customer service and energetic personality allows her to provide a matchless level of service to her clients.
Originally from the Tri-State and Bay Area, this experience has given her the diversity needed to understand and be the source of the source for her out-of-state clients. Deja prides herself on negotiating, advocating for her clients, and closing deals!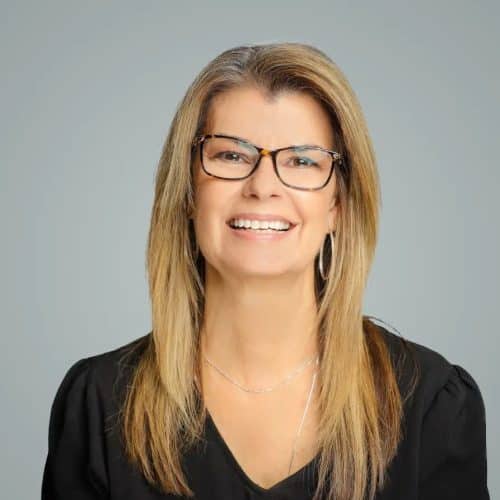 Sue Rumfield is the Transaction Coordinator for Knight Real Estate Group. She has been a Transaction Coordinator for 10 years. Sue's role in our group is to facilitate the entire transaction for the sale or purchase of your home. She will provide updates and keep you informed throughout the process and is always available to answer questions. You can expect to see requests for any necessary paperwork from Sue as your transaction progresses. Sue's goal is to make this process as smooth as possible and to get the deal closed.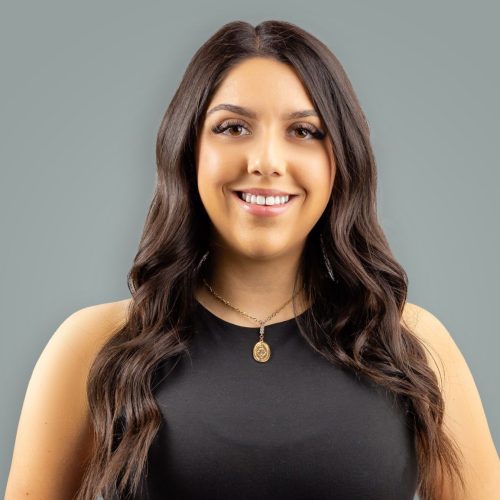 Mina Martinez is the Client Relations Manager for Knight Real Estate Group - eXp Realty. She was born and raised in Las Vegas, Nevada and has had a background in Real Estate for 10 years. Her interest in Real Estate is primarily focusing on being the client's advocate as well as focusing on providing excellent customer service. When you call the office you will speak to her and she will make it her primary goal to ensure your experience is nothing but excellent.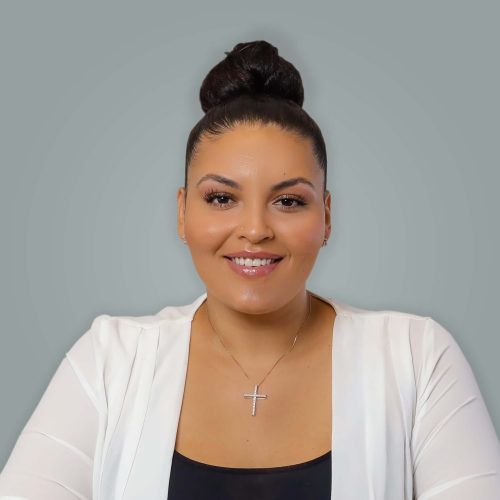 Jordyn Weber is a highly competent, motivated, and enthusiastic businesswoman. Her background has been in client services for 8+ years and has been pursuing real estate for the last 2 years in CA and NV.
She is well organized and proactive in providing timely, efficient, and accurate support to her clients. Over the years she has developed skills in active listening, negotiating, multi-tasking, critical thinking, decision making, and following procedures/guidelines- just to name a few. Jordyn is committed to earning your business and becoming your realtor for life! She's your one stop shop for buying, selling, and investing in real estate.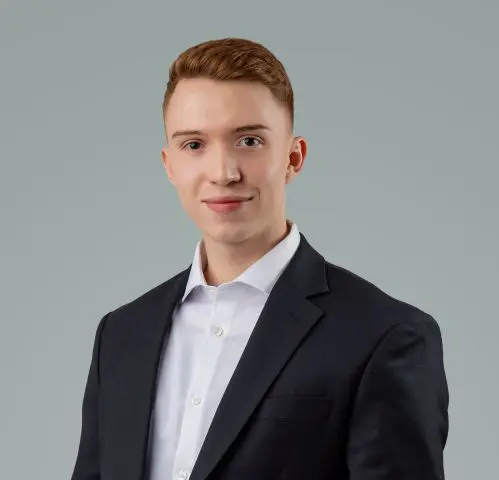 Kai is a Las Vegas-based Real Estate Professional with a passion for helping clients achieve their property goals. Born in Guatemala and raised in a family of realtors and investors, I bring a unique perspective to the table. My fluency in Spanish allows me to work effectively with Spanish-speaking clients, and my local knowledge and expertise ensure a seamless transaction process. I am committed to making your experience stress-free and successful, and I am here to guide you every step of the way. Contact me today to learn more about how I can help you with your real estate needs.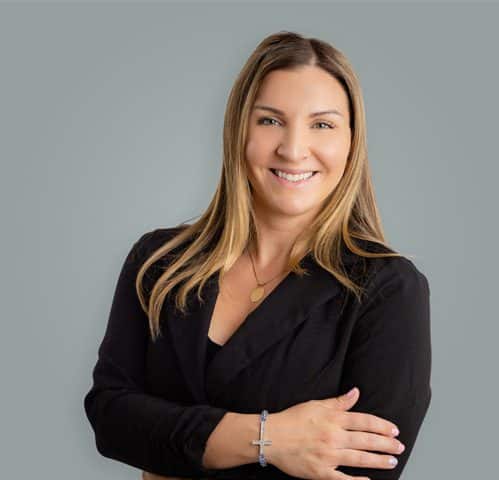 With a background in healthcare and a passion for helping people, I bring a unique perspective to the Real Estate industry. Born and raised in Bosnia, I immigrated to Washington state with my family in 1997 before settling in beautiful Las Vegas in 2013. My diverse experiences have taught me the importance of hard work, dedication, and a commitment to excellence. I am excited to use these values to help my clients find their dream homes.
Testimonials

I have been working with Anthony since 2011, during that time I was very impressed with Anthony's knowledge of the local market and his patience with explaining every step of the purchasing process. I was new to real estate investing and he provided clear and honest proposals with each property. Recently I sold an investment property with Anthony and he again exceeded my expectations with a quick sale and smooth transaction process. I highly recommend Anthony Knight and his team for any real estate purchase or sale.
Kevin Ohara
Client of Anthony Knight

Why would anyone pay 3%-4% to list their home when everyone shops the internet for listings? Fortunately, Platinum has figured that out and is passing the savings on to YOU! Everybody knows that selling your home does not come without costs – the biggest being commission. We had originally considered listing the house ourselves but getting MLS exposure and buyer confidence was questionable. Luckily, we received a flyer in the mail stating "List your home for 1%". Being just a little skeptical, we researched Platinum Realty and found many great reviews for Anthony Knight and Platinum. Took the next step, called Anthony, and never looked back. What a FABULOUS experience! Not at all what we had expected. Our 1% included professional photos, seller representation, phone calls returned promptly, immediate sign placement, and constant updates all along the way. Anthony was professional, knowledgeable and totally on top of his game. We signed the contract, pictures were taken (awesome quality), and BOOM! The listing went live. We had 13 AMAZING offers in 2 days and closed less than 30 days later. Put more money in your own pocket! Call Anthony Knight!
Diane Diamond
Client of Anthony Knight

We worked with Anthony to purchase our home in 2015, and then asked him to sell it for us in 2017. We closed on both transactions better than anticipated, and Anthony treated us like family at every turn. If repeat business is the best acknowledgement of professional service, trust me I would work with Anthony over and over again!
Randall Dittmann
Client of Anthony Knight

Anthony knight is a tremendous realtor but more importantly to me, a kind, caring and compassionate person. Anthony sold my parents' home after their untimely passing. He sold their home in 3 days!! Anthony answered every phone call and was always there to answer questions, and I had many! I live in Hawaii so keep in mind all of this was done from across an ocean. I have and will continue to recommend Anthony Knight to anyone needing to sell their home. Anthony, mahalo nui for all your hard work!!
Carole Cardin
Client of Anthony Knight

Mr. Knight was amazing! This was my first experience selling a residence. Mr. Knight was very thorough and walked me through the entire process. He made himself available to answer all of my questions, was both personable and professional, and he sold my property within a month! His staff is so considerate and approachable. My husband and I are so grateful to Mr. Knight and his team. I highly recommend Mr. Knight for anyone who is looking to sell or buy a property. The quality of service that I received through this process was exceptional.
Kara Gregory
Client of Anthony Knight

Anthony is a God sent! I have sold several homes before, but this one is a little more extensive with lots of coordination due to a long-distance relocation. Anthony was always available to help us navigate through the entire process of selling our home while coordinating efforts at the other end for our long-distance purchase (even at 11:30 pm!!! and on a holiday weekend). Anthony did, what other realtors told us was not possible. He sold our house in a day and for over asking price. I am so impressed and confident in Anthony's knowledge that I have my kids both working with him now. That is the BEST endorsement of Anthony that I can give because I would never recommend any realtor to my kids unless I knew with certainty that they were in good hands. Anthony is the BEST and I highly recommend him. He has made this whole selling and buying experience pleasant and seamless.
Barbara Geach
Client of Anthony Knight

We recently moved to Las Vegas and couldn't be more thankful that our relocation company set us up with Platinum Real Estate Professionals – specially Anthony Knight. After moving around the country 5 times in 8 years, we became very specific in our housing needs and requirements. At the same time, very sick of moving. The idea of trying to find yet another home that checked all the boxes was beyond stressful. That was until we met Anthony. He immediately got a feel for our personalities and knew exactly what neighborhood would be the perfect fit for our family! Now we just needed the perfect house. As luck would have it, the perfect house was just coming up on the market and Anthony helped get us in before anyone else, and, negotiate an offer that was accepted with no hassles. With Anthony's help and expertise, it was the easiest closing process of all our relocations. So here we are, loving Vegas and couldn't be happier in our Vegas dream home! Thank you, Anthony, Sue, and Diana, for everything! We are definitely Platinum clients for life!
Allison Boehm
Client of Anthony Knight

Sasha was a Godsend to my wife and I during the home buying process. She kept us up to date on all aspects and assisted us in ironing out a few problems. She is a top notch realtor that I will recommend highly to anyone looking for a skilled and highly knowledgeable realtor, call Sasha, she will take care of all your needs and concerns. She was a pleasure to work with by keeping everything positive when any bugs popped up. She found a way to fix it all and we closed ahead of schedule. Give her 15 STARS!!
Jim Rogers
Client of Sasha Terry

The day that we called Sasha, she was ready to do business! We gave her a list of places we were interested in and an idea of what we were looking for, the very next day we were looking at multiple houses. She was extremely patient with us as we were looking for just the right house with what we needed. After 3 days of looking around Las Vegas, and 20 houses later, we found exactly what we were looking for with her help! Through the closing process, she took No Nonsense from the seller the loan company or the title company. And her negotiation skills were on point! She worked hard to make sure we were happy with our purchase, and she definitely won our business! When it comes time to sell this new house, we will definitely contact Sasha again.
Luciano and Heather Lopez
Client of Sasha Terry

Upon our decision to purchase a new home we anticipated a very stressful experience but to our delight and surprise it was anything but stressful and overwhelming. Sasha Terry made our new home buying experience absolutely exciting and wonderful. We were first impressed by her respect of our time and understanding of our needs and expectations. It was as though we were out shopping with our loving, caring and supportive best friend. Sasha is always very enthusiastic and bubbly but also very professional and knowledgeable. She is exceptionally well educated about the market, construction, new builds, finances, landscaping and interior design. Sasha is also very pragmatic, and this was very helpful as she explained the nuances of the homes. Though the Las Vegas real estate is the hottest right now Sasha helped us find our gem home in just 5 days. Not only did we find our forever home, but we now also consider Sasha our forever friend. Sasha is a brilliant and beautiful person and we feel blessed for having her help us find not a house but our dream home!
Namalda and Terry Downey Jr Shadrach
Client of Sasha Terry

Joe understood my busy schedule and worked around my free times. He was patient and didn't rush the process. Once we found a house he worked with my lender to get the loan closed in 30 days. Overall a great experience. I would definitely recommend Joe if you are looking for a Real Estate Professional.
Ken Boyle
Client of Joe Tinnel

Joseph Tinnel, you are Amazing !! Joseph is absolutely the best!! He understood what I want and what I was looking for. He was incredibly patient with all my questions through the all process. Most importantly, quick response E-mails, texts and phone calls was incurable. He is expert an Honest in his job . He goes above and beyond to meet his clients' expectations. He was great from the start to finish. I would recommend him to anyone!!! Thank you Joseph !!! I really appreciate your respect and commitment!! God bless!
Seleshi Lemma
Client of Joe Tinnel

A real pro and conducts himself as a true professional. Extremely knowledgeable of his profession and would use him and certainly recommend him to anyone who is looking to purchase or sell their home. Living 1500 miles away from purchasing a property is difficult and very stressful. Joe took control and dealt with the seller's broker daily to expedite the sale. He arranged for an extensive inspection of the property that covered everything which even included a tray missing from the microwave In addition he had the report emailed to me item by item so I was kept in the loop and how I wanted to proceed and he personally made sure that anything that I wanted repaired was taken care of, for example, a new window. Joe was tenacious in making sure that it was taken care of promptly, and it was. As far as the title is concerned, Joe followed up with the title company daily in making sure that all of the documentation was understood by me and made sure that the title company explained to me any of the documents that I had a question on. Joe's follow through on this was impeccable and I felt the stress easing as Joe handled any issue with the utmost follow through and professionalism. Now that the home is officially my property, Joe recommended various property management companies and even went out of his way to recommend several home warranty companies. Joe, as I am writing this review, is still making sure that all documentation that I have sent to the property management company is received and understood as he knows how important it is for us to get this property rented as quickly as possible. Many broker's that I dealt with in the past gave me the impression that all that mattered was commission. Joe's priority was making sure that my satisfaction was number one and I can say he has done a masterful job of proving that.
Alan Kaplan
Client of Joe Tinnel

Jacob is the man! I am not the most knowledgeable of home buyers so I was really looking for someone who could take me step by step through the home buying process. Now, I can go on and on about how professional and knowledgeable Jacob was throughout this entire procedure, but it was his willingness to go above and beyond his job to help me that stood out tremendously. Always reachable at a moments notice and always had knowledgeable answers to my million elementary questions. Being out of state and trying to buy a home is stressful, but Jacob made it practically flawless. Even went out of his way to complete the final walk through and inspection for me since I couldn't be there. What a boss move! Despite being an awesome and extremely busy guy, he cares and always makes time for his clients. I would recommend Jacob in a heartbeat and know that my referral would be in awesome hands!
Richard Villafranco
Client of Jacob Cabot

Jacob was a critical part of our success in purchasing a home in Las Vegas. My wife and I were moving from Indiana and we wanted to have a place to move into before we arrived. Purchasing a home long distance presents some unique challenges, but purchasing a home long distance in the competitive Las Vegas market was an entirely different monster. Jacob would take time to show us properties via FaceTime and block off entire days to show us in person. His responses to questions were immediate, honest and thorough. Our relationship quickly turned into a professional friendship, and my wife and I felt like we were his only clients. I'm sure the many others he had felt the same way. At times things looked bleak with offers, but in the end Jacob got us a home for less than asking price, that ended up appraising well over contract price. I can't imagine what this process would have been like with anyone else, but next time we're in the market to buy or sell, or we have friends in a similar situation, Jacob will be the only option. You will not go wrong working with him!
Jason Peay
Client of Jacob Cabot

Ms. Bolton helped me save thousands of dollars in fees because of her negotiations. She was able to pick out several good deals as well as follow up on homes I was interested in. She is friendly and put me at ease as to someone I can trust and as a result of her character, my family will be doing repeat business with her. I will also pass the word to my friends that are interested in Vegas homes to use Amanda Bolton and her network of business associates.
James Rodriguez
Client of Amanda Bolton

Amanda Bolton is an extremely caring individual who takes pride in her work. She treats everyone with respect and has high expectations when catering to her clients. She holds a deep passion for real estate and I hear it in her voice every time she speaks about it. Amanda is a young outgoing independent woman who upholds an immense amount of respect throughout the real estate industry. Finding a trustworthy and reliable realtor is sometimes hard to come by, but needless to say Amanda makes it easy. As an eleven year friend and current client, I would highly recommend Amanda.
Matt Kerstine
Client of Amanda Bolton

Amanda was very helpful and knowledgeable she was there every step of the way. I will definitely be recommending her. The whole process was pain free from her setting you up to see all homes on the market to e-signing all documents.
Marcus Cross
Client of Amanda Bolton

Adriana was very professional and very helpful, she sold our house fast. All paperwork was well explained, she answered all our questions always with a great attitude.
Silvano Lozano
Client of Adriana Guzman

I strongly recommend Adriana Guzman as a realtor. She is a focus professional individual that will go beyond expectation to achieve your request. She answered all my question about properties and the difference about zip codes and value of houses. very pleased with her help.
Jorge Miramontes
Client of Adriana Guzman